Image of the Month

|

October 2017
The image posted here each month is usually a new addition to the site.

Sadly it often doesn't happen on time – or at all – despite my best intentions to do the update in the first few days of each month.

Earlier Images of the Month are shown in the

growing

IOTM Archive, which is now spread over several pages.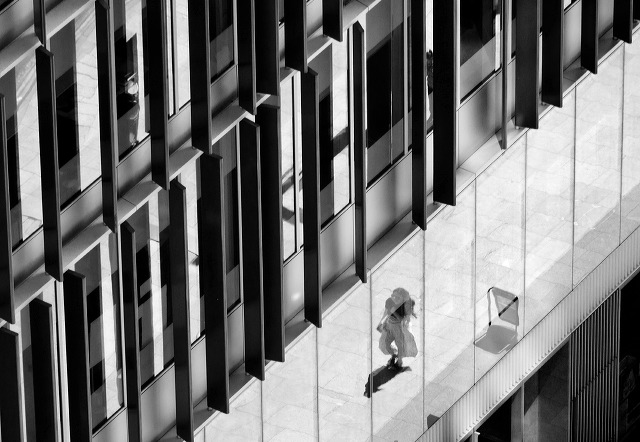 'Walking By'
Walking By. I always enjoy overhead views: here in London with strong contre jour lghting, I've picked out some architectural detail in a modern building with a 300mm (35mm equivalent) lens. The lady walking by with her flowing trousers blowing in the wind is actually on a pavement out of the picture to the right – her reflection in the glass front of the building gives her a slightly distorted and rather ghostly appearance. She's positioned somewhere between one-third of the way across the image and the Golden Mean, in an attempt to keep all the critics happy!
Technical: NIKON D3200, f=200.0 mm, ISO720, 1/320 sec @ f10.0
• You are here: Home > Photography > Image of the Month